In professional studio audio environments, the switching of audio signals is needed to be monitored or routed for recording, processing … It is quite common for said switching to be between two different sources of audio signal and a single audio receiver and through the number of different channels needed which, if we need to route a Dolby Atmos system, for example, can be up to 64 channels. With a switch of these characteristics, 64 channels can be switched at the same time from a source of 'signal A' to another source of 'signal B', immediately.
SWITCH 48-64 CH
Switching between 'A' and 'B' for 48-64 channels by means of a button on the equipment.
For switching Dolby Atmos systems, up to 64 channels are needed and it is in the case that a different system is also used, such as a 7.1 system, when the need to switch from one system to another instantly arises.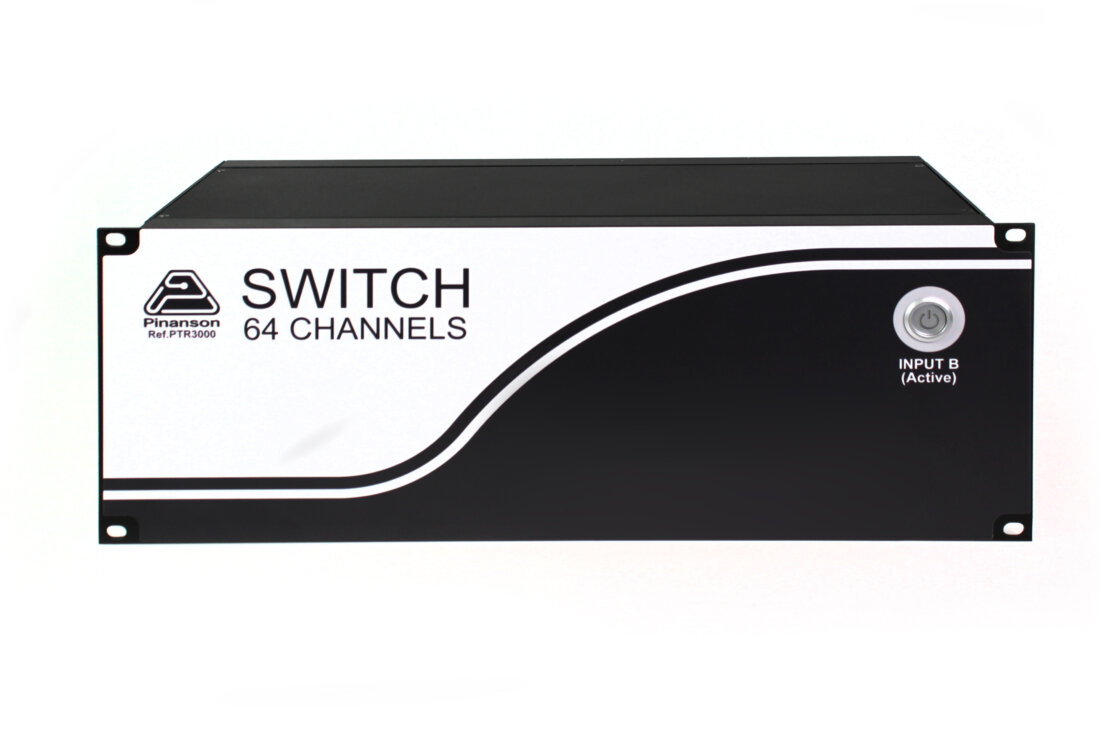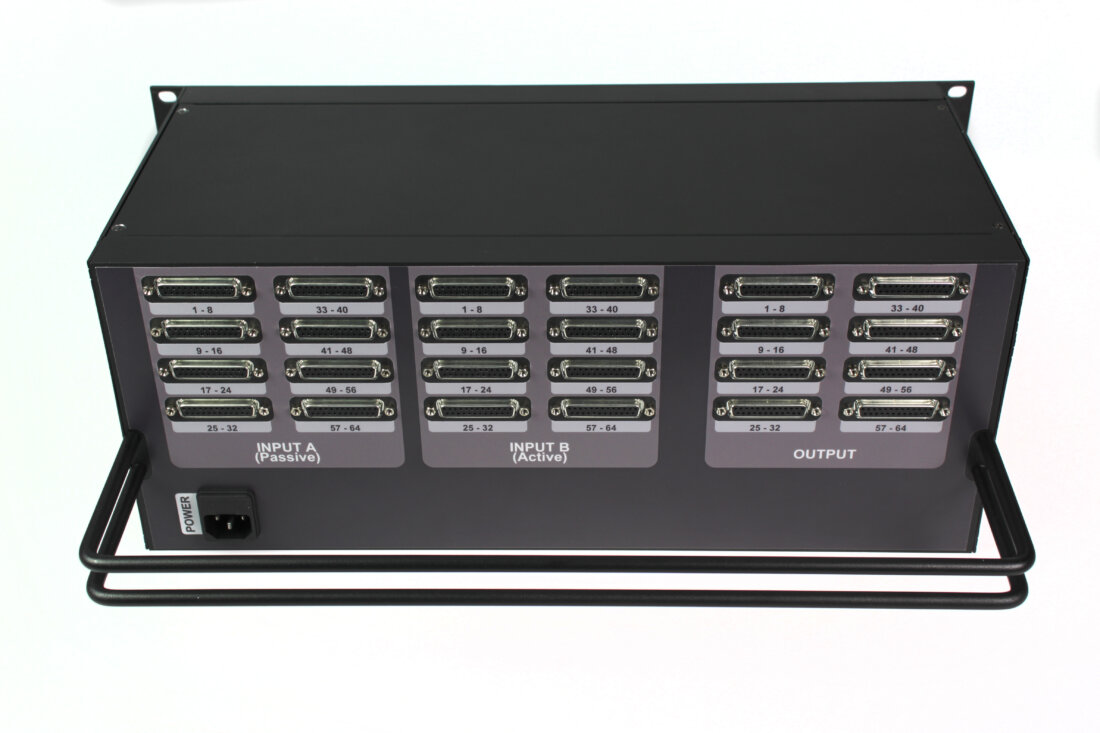 48-64 CH SWITCH with WiFi activation or remote control
Switching between 'A' and 'B' by 48-64 channels, activating it remotely.
It is very common that the studio in which you are working with the audio signals and the machine room where the switch is located are far apart. To solve this problem, either a wired remote control or a WiFi activation is adapted, so that the technician can switch from one system to another via mobile phone or by pressing a button in the same room.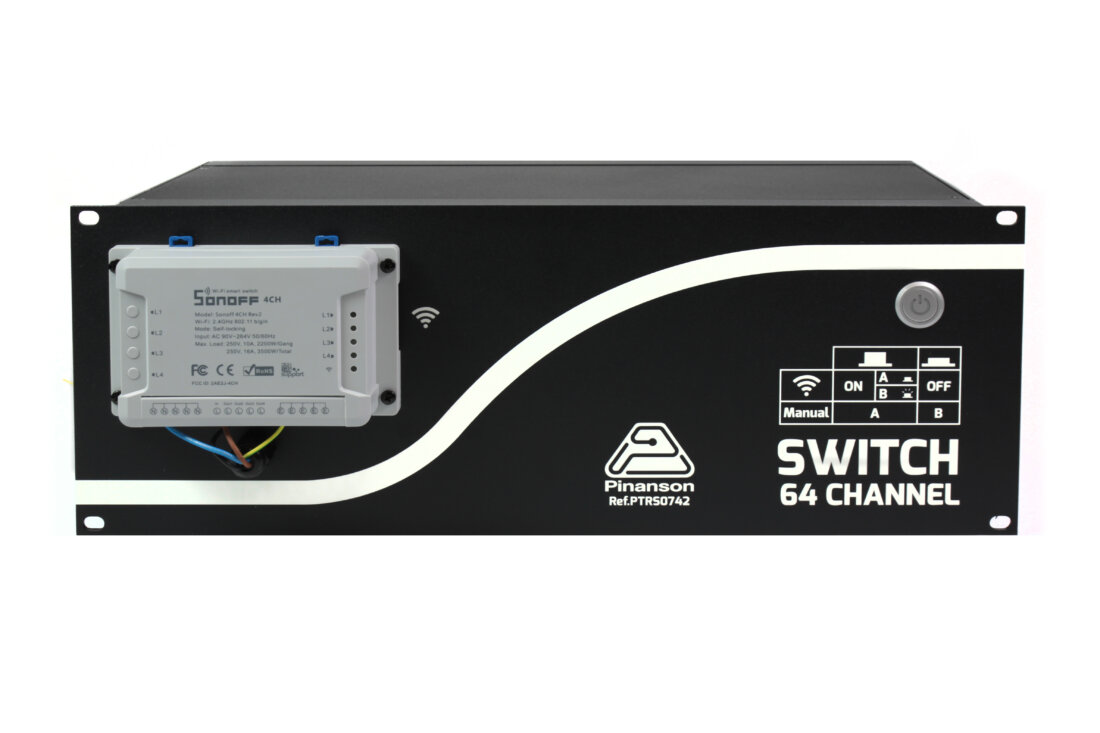 Image: Switch with WiFi control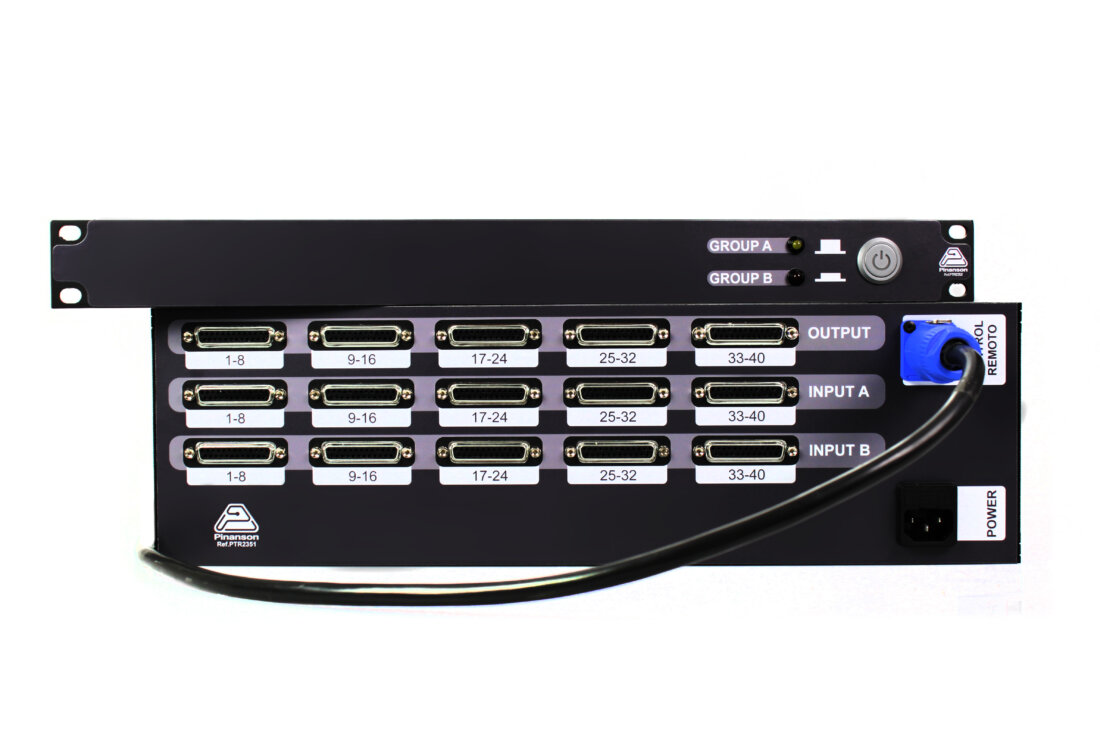 Image: Switch with remote control by cable
1 CH – 6 different sources + SPEAKER SWITCH
Switch from 6 audio inputs to a monitor output
We have other examples of custom made switching equipment such as this: 6 unbalanced audio input signals to one output for monitoring.
In this case, a switching system was made for a penitentiary. In this case, it was necessary to make a selection from among 6 different sources of unbalanced audio with the possibility of regulating its volume and listening to the selection made through the speakers of the same equipment or headphones.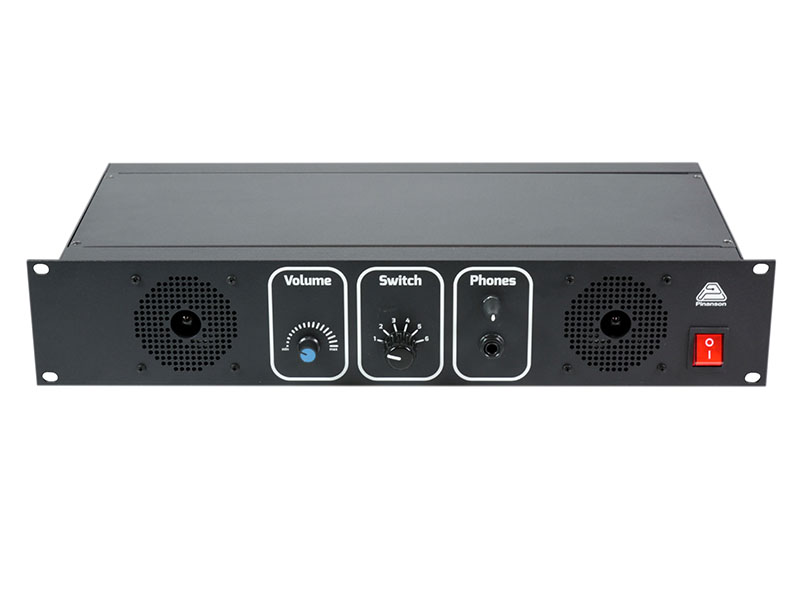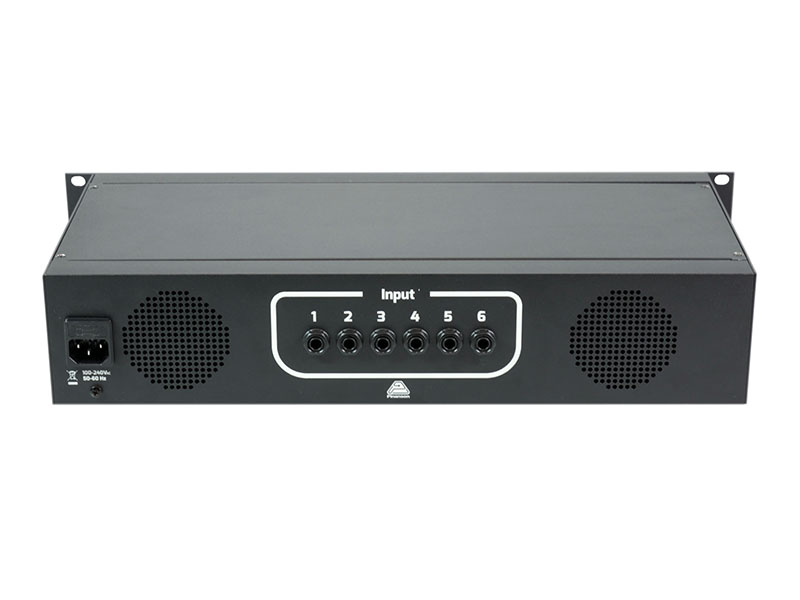 FAR-FIELD / NEAR-FIELD MONITOR SELECTOR
1 audio signal and 2 different destinations Selector
It is very common to have to select between near-field monitors and far-field monitors for listening to the studio audio signal. This equipment performs the routing of 6 audio channels to some monitors or others, depending on the need, instantly.