Having a basic attention in the care of the connectors in the wiring is essential to prolong the connector life time. But we already know that in the events we refer to (concerts, conferences, press conferences …) time is scarce and there is always a hurry to run and collect cables.
In the setting up of an event there is a continuous equipment movement and then the cables are dragged along the floor, stepped on (by wheels of flight cases, vehicles …), suffer blows, get stained…
In Pinanson we have been listening to client's problems about this undesirable but real "mistreatment" of the equipment for more than three decades.
To solve this, we have included the different protectors to our product range:
PROTECTORS FOR BNC CONNECTORS
BNC connectors are easily damaged. The fact that the connector is fully conserved is fundamental for the transmission of digital signals such as 3G-SDI or 12G-SDI video signals.
With this steel protection, when the cable is connected the protector is threaded in the cable and when you want to close it unscrews and is fixed covering and protecting the connector.
PROTECTORS FOR CONNECTOR RJ45 (no Ethercon)
The Neutrik RJ45 Ethercon connectors include a housing that protects the connector.
When the user can not use this connector and needs to use one without a housing (because it prevents the connection in some equipment, for example) in Pinanson we assembly the category cable with Telegartner RJ45 connectors. Being a very robust and professional connector, it is unprotected against blows and footsteps.
For these cases we use durable silicone protectors that cover up to 4 RJ45 connectors.
On the other hand, we include additional caps attached to the cables to prevent loss.
CASE FOR FIBERS
The treatment of maximum care regarding cleaning is carried by fiber optic connectors. They are small connectors with which you have to take extreme care and be careful in their handling.
With this solution, when the fiber wiring is not being used, it is put into a protective case with a Velcro fastener.
In addition, the connectors have an extra plug attached to the cable to prevent loss.
STAGE BOXES IN CASE
The stage boxes made by Pínanson are protected by padded cases with a Velcro closure. They can be placed with the box connected or free since they have a hole for the multicore connection.
In this way the transport and storage of the boxes is done more safely and cleanly.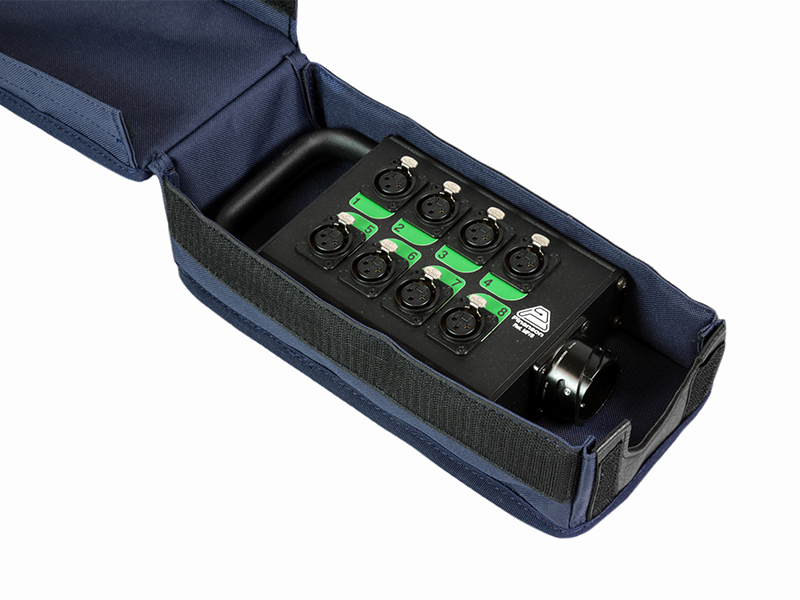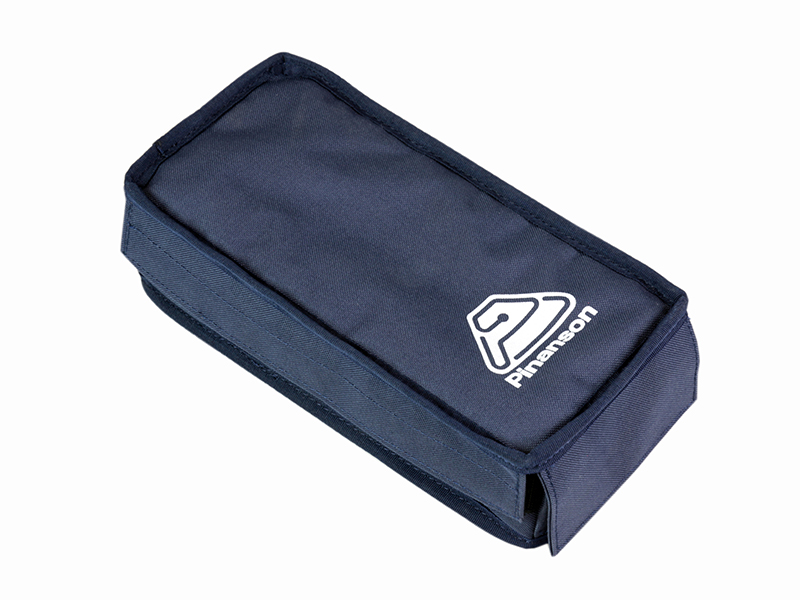 All these protectors are included in the price of the product (except the BNC protector that have to be ordered separately).