Photo: Craig Pyrah courtesy
T SERVIS is a leading provider of audiovisual services in Prague, Czech Republic. Covering from small representations, conferences, corporate and social events, through the filming of advertisements, festivals, etc.
We asked Craig Pyrah, Audio Systems Engineer at T Servis, about the Pinanson equipment purchased: Digi Rack Box PTR5883.
What problem were you looking to solve with the Digi Rack Box?
To have a patch system for our Avid stage boxes that is compatible with the rest of our systems interconnected with analogue snakes
What features do you miss in the Digi Rack Box?
As it is customized for our use non really, could be improved if it could make coffee.
What did you get with the Digi Rack Box equipment?
The standard catalogue unit with lots of customization for our specific needs, types and number of connectors, splits, labelling etc.
The Digi Rack Box PTR5883 equipment has both Input and Remote box patching modules, direct input patch, analog output and the necessary connection for the Digital Stage Box, Craig gives an importance of 10 to each of the modules integrated into the equipment, since, each of them are essential.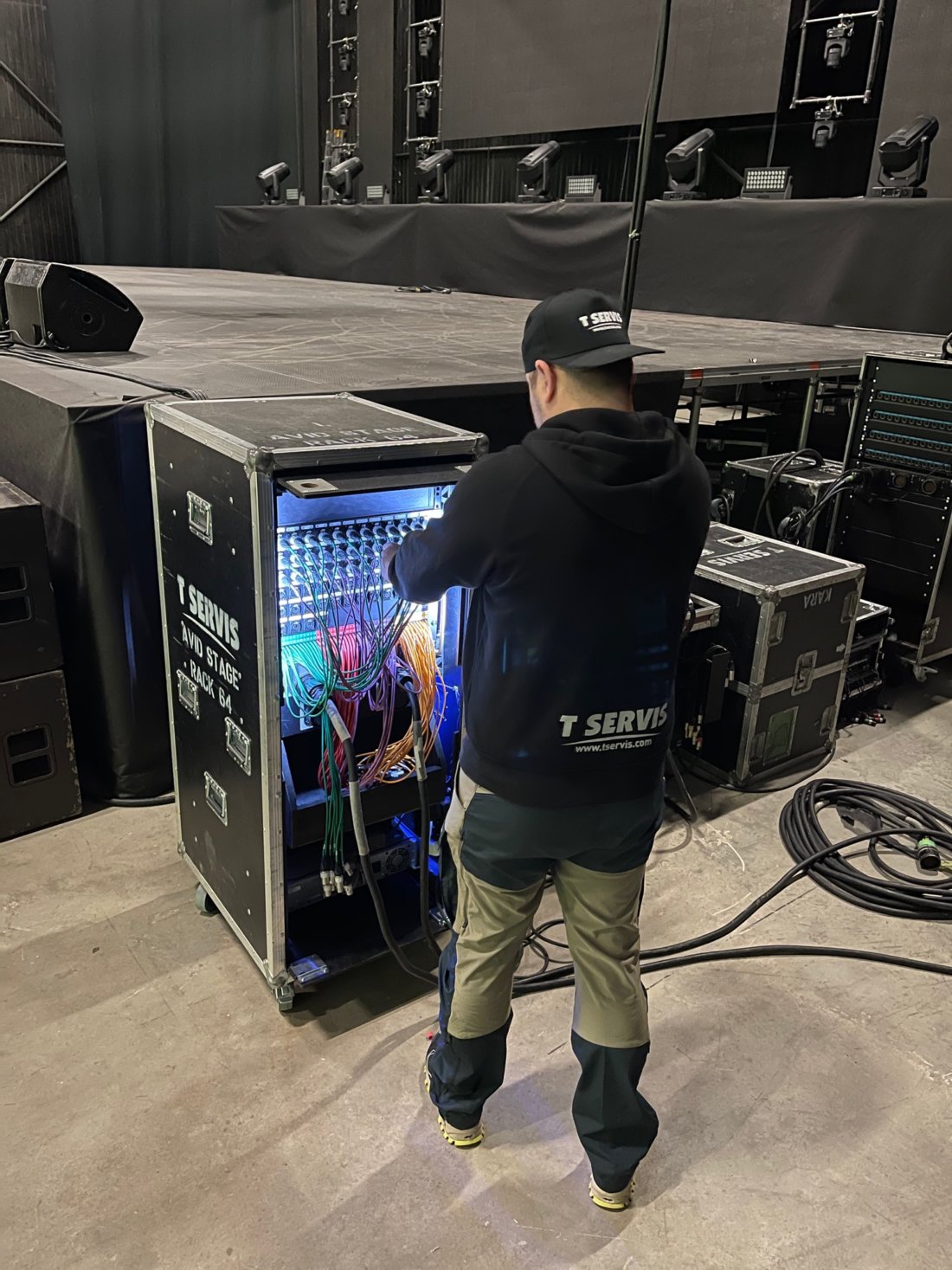 Photo: Craig Pyrah courtesy